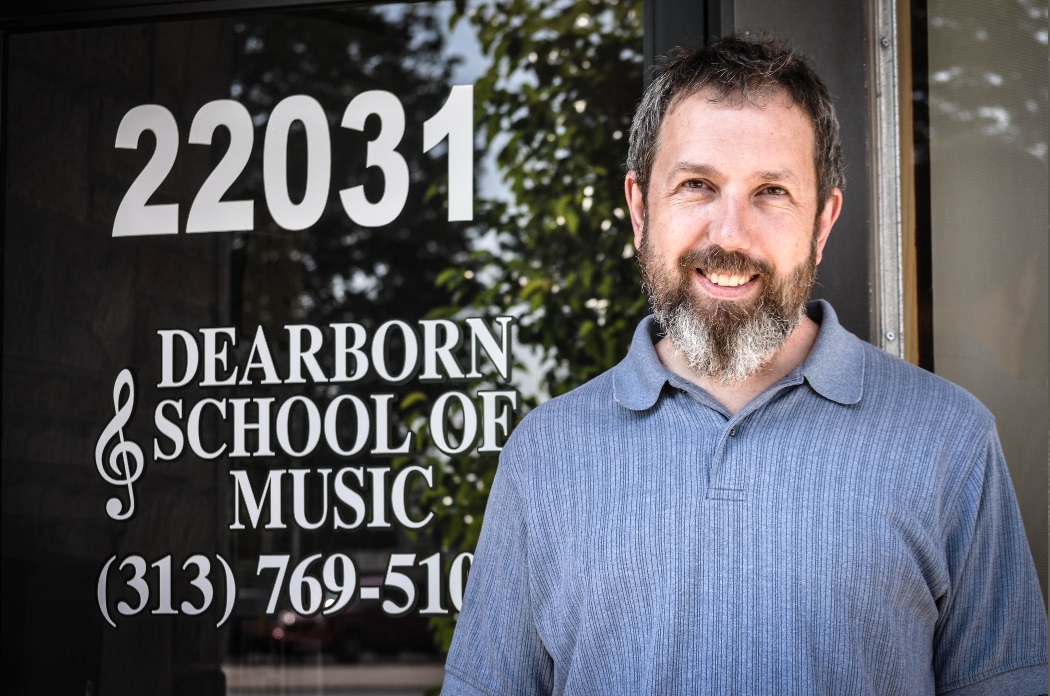 Dearborn School of Music
The Dearborn School of Music was founded in November, 2012 by David Petrie. Petrie, having over 18 years of teaching experience, noticed that many of the music schools around Detroit operate within a music store. Disliking the commercial atmosphere, Petrie sought to open the Dearborn School of Music. With his highly qualified staff, Petrie hopes to make the Dearborn School of Music a welcoming and family atmosphere where staff and students can share a love for music and creativity.
Mission Statement
At the Dearborn School of Music, we are committed to providing a quality music education to students of all backgrounds, ages, and skill levels. We are devoted to maintaining a learning environment free from commercial distractions, focusing solely on music education. Furthermore, we seek to instill in each student a love for music, and a desire to learn, while fostering both creativity and individuality. Lastly, we aim to provide our students with the necessary tools to be successful in all of their musical endeavors.